October 23, 2021 l by Tara E.
Choosing the best products for a low porosity hair care regimen is not easy. However, understanding the role low porosity hair may play in controlling the quality of your hair's moisture levels can make a world of difference in having healthy hair.
Surprisingly, many naturalistas do not know they have low porosity hair. As a result, they are left tussling with hair that feels dry and moisture-deprived, despite their consistent usage of a "good" conditioner, avoidance of heat, and adherence with several other commandments from the natural hair community.
Take a seat and dive into this article. If you find yourself frequently going to battle with natural hair looks and feels dry, you may have low porosity hair.
What Does Low Porosity Hair Look Like?
You cannot always tell by just looking at hair whether it is high or low porosity. Occasionally, you have to take a few steps to test the porosity of your hair. Thankfully, many natural hair mavens, who completed the journey ahead of us, have identified a few tried and true approaches for testing your hair porosity.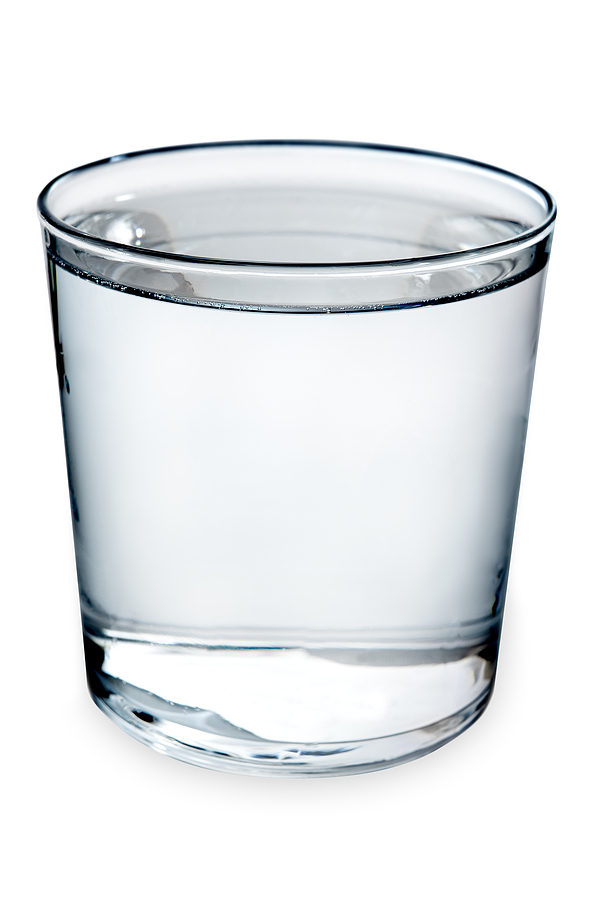 The Float Test
How do you know if you have low hair porosity? There are multiple ways to test for hair porosity. Our favorite method is the float test. To test for hair porosity, simply get a glass of water. Then, place a clean strand of your hair at the top of the water in the glass.
Low porosity hair will float at the top of the glass of water for quite some time before sinking to the bottom. Conversely, hair that immediately falls to the bottom has high porosity and demonstrates hair that is highly receptive to water and moisture.
If you find that your hair floats somewhere in the middle for a period, you have normal or medium porosity hair.
Can You Use Heat on Low Porosity Hair?
The short answer to this question is yes –you can use heat on low porosity hair. It has to be a specific type of heat for best results. Heat can open cuticles, and therefore, heat can prove to be an ally under the right circumstances of use. Heat steamers or hooded dryers are two items you should keep on hand for moisturizing your hair. If you do not own either of these tools for infusing moisture into your hair, you can create your homemade heating cap.
To Create Your Heating Cap:
Don a shower or conditioning cap. Next, soak a towel that is large enough to wrap around your head in the water. Heat the same towel in the microwave for about two minutes until it is warm but not too hot. You don't want to burn yourself. Wring the towel off any excess water, and then wrap it around your head.
Try warming your conditioner before application as another mechanism to open your hair cuticles.
What are the Best Products for Low Porosity Hair Care?
Humectants are one of the best products for low porosity hair. These products help to attract much-needed moisture from the air and stick to your hair. –Okay, it's not a technical description, but you get it. This hair needs help, and humectants give a much-needed assist. Products that contain natural glycerin, honey, coconut nectar, or products with these ingredients may also serve as an asset.  However, be careful in the winter months as humectants like glycerin may draw moisture away from your hair. Yikes!
Use Light Oils for Low Porosity Hair Care
Light oils like argan oil and olive oil are the best oils for your hair. Heavy oils and butter tend to leave build-up on natural hair with low porosity. Therefore, you should proceed with caution or avoid it entirely.  A lighter oil can help to ensure that the molecules are small enough to enter the cuticle. Thus, you can hydrate the hair and seal in moisture.
Use Shampoo to Prevent Build-Up
Although many naturalistas swear by the no-poo method for wash day. You should not be thinking about ditching your shampoo any time soon if you have low porosity. Here's Why: Having hair with low porosity means your hair is prone to product build-up. It is difficult for products to fail to permeate your hair strands. Your low porosity hair routine should include sulfate-free shampoos like TGIN Rose Water Sulfate-Free Hydrating Shampoo, Shea Moisture Manuka Honey, and Mafura Oil Intensive Hydration Shampoo and Conditioner, and Carol's Daughter Black Vanilla Shampoo and Conditioner are excellent products for hair with low porosity. These are known as clarifying shampoos and conditioners, which can help remove build-up without compromising the structure of your hair. Bentonite clay masks are another option for those seeking a more organic approach.
Hair Butter
Cupuacu butter and avocado butter are excellent moisturizers for low porosity hair. They are rich in antioxidants that fight free radicals that may damage your hair structure. They are lightweight, and thus, won't weigh your hair down.
The Baggy Method
The baggy method is a simple moisturizing process that creates a humid environment for your low porosity hair using your body heat. All you need are a shower cap, conditioner cap, or plastic bag and a hat, towel, or scarf. To prepare your hair, moisturize it like you usually would. Cover it with a baggy, followed by a scarf or hat.
Some natural hair mavens will recommend you keep it on overnight. Many experts suggest that you not sleep in a cap, which could create further damage. Aim for a couple of hours at most. Ultimately, your goal is to achieve moisture-rich, soft hair.
Can You Use Protein Treatments on Low Porosity Hair?
Protein treatments and products containing protein are safe, they should be done sparingly. Rationale? Protein treatments can cause your hair cuticles to be more closed.  The reason for this action is that protein products tend to build up the hair. So instead, look for protein-free products. Protein-free moisturizers you can try out include: As I Am Moisture Milk Daily Hair Revitalizer and Oyin Handmade Greg Juice.
In summary, the best way to care for low porosity hair is to adopt a consistent hair care routine. Your goal is to avoid product build-up, open the cuticles when moisturizing, and take a deep breath, and relax; You have GOOD HAIR.
Products Featured in This Article
More Content from Mahogany Speaks to You